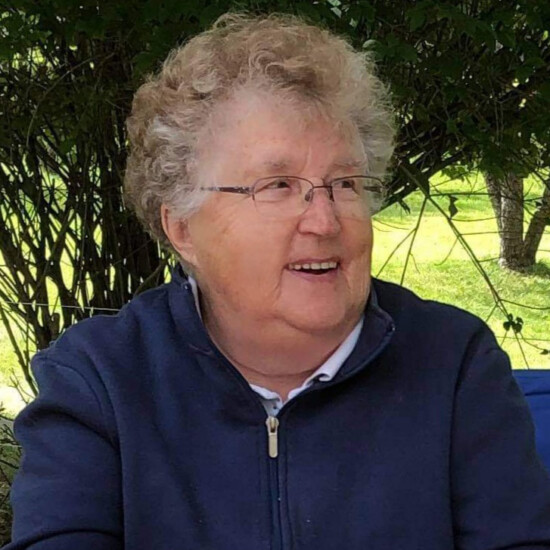 Grace Betty Mitchell
Sherbrooke, 6 janvier 2022
It is with great sadness that we announce the passing of Grace Betty Mitchell. Grace passed away peacefully at the Hotel Dieu on January 6, 2022 in her 88th year.  Grace will be greatly missed by her husband of 8 years, Hugh Camber, her sister Georgina (Kevin) and her brother Alfred (Lisa).
Grace was predeceased by her sisters Isabelle (Clarence) and Ruth. As well as her late husband Neil Gautrey, father of Susan (George), Sharon (Jean), Frederick, Lorne (Jacinthe), Barry and Jeffrey (Lori). Grace was also spoiled by her 6 grandchildren, Jennie, Cindy, Melanie, Amanda, Tracy and Danny along with 10 great grandchildren. 
Grace was also stepmom to Charles (Lyne), Allan (Anick), Bill (Karen) and Cecil (Suzie), along with 8 grandchildren, Maika, Casey, Aaron, Mia, Mayson, Evan, Jack and Dylan.
Many nieces, nephews and close friends will sadly miss her.
Grace was a very friendly and caring person who loved her family and cherished time spent with those she held dear.  There was no task she would not tackle, she was a great cook, loved the ocean and the outdoors, especially fishing and she had a huge heart for animals.
The family wishes to extend thanks to the staff at Grace Village for being so caring and to the Hotel Dieu Hospital for the great care from the medical staff during these very difficult times.
Due to the current public health restrictions, a private graveside service will be held at a later date.
Une pensée pour l'être cher
Faites parvenir un message de sympathie à la famille
Vous pouvez faire parvenir dès maintenant un message de sympathie à la famille et aux proches de la personne décédée en utilisant le formulaire ci-dessous.