Avis de décès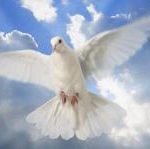 HELEN BEATTIE FOWLIS
NORTH CLEVELAND - Avis de décès
Passed away peacefully at the Wales Home, March 5th 2011 in her 97th year.
Born in Robertsonville Qc and baptised in Kinnears' Mills, she was the daughter of George Beattie and Margaret Dunn; Helen was the loving wife of the late Harry Fowlis (1915-1991) the sister of the late Jean (late Paul Cordeau) and the late Keith (late Enid Creed) the sister in law of the late James Fowlis (late Aurette Duchesne) .
She is survived by her sons David (Ann Hayes) and Craig (Christine McMahon)and her grandchildren Andrew, Michael and Sydney;
She also leaves her nieces Margaret Cordeau (Doug Kennedy), Anne Cordeau (Bruce Charron), Jane Cordeau (Steve Davies) and her nephew George Fowlis (Sylvie Gilbert); their children: Meghan, Sarah, Caitlin Kennedy; Lindsay, Stephanie, Kirsten Charron; Ashley, Jessica Davies; Christopher, Matthew Fowlis.
Under the direction of Steve L Elkas Funeral home , the family will receive condolences at Plymouth-Trinity United Church 380 Dufferin Sherbrooke, Saturday March 19th, 2011 from 1 -2 pm. Funeral at 2pm, the reverend Robin Osborne officiating. The burial of ashes at the Malvern Cemetery will take place at a later date.
In lieu of flowers, donations to the Plymouth-Trinity United Church – Funds for the Future, 380 Dufferin Sherbrooke Qc J1H 4M7 or the Wales Home Foundation 506 Route 143 N. Cleveland, Qc J0B 2H0 would be appreciated.
Thanks to the support of the CLSC staff and to Phyllis Cameron, her housekeeper and caregiver for many years, Helen was able to enjoy living in her own home until the end of December. The family would like to thank the personnel of the Wales Home for their professionalism, kindness and consideration over the past two months. We would also like to express heartfelt gratitude to Dr Marie Hayes for the attention and the care she provided over many years enabling Helen to remain functional and independent in her home as long as she did.
Direction des funérailles
Entreprises funéraires membres de la CTQ
Résidence funéraire Steve L. Elkas inc.
601, rue du Conseil
Sherbrooke, Québec
Canada J1G 1K4
Tél. : 819-565-1155
Téléc. : 819-820-8872
info@steveelkas.com
www.steveelkas.com