Avis de décès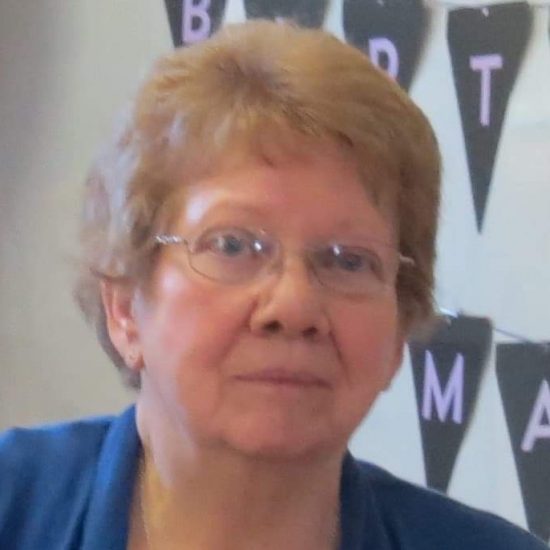 May Elizabeth Kirby
Sherbrooke - Avis de décès
Following a courageous battle with cancer, May Elizabeth Young passed away peacefully, on September 22, 2019 at the age of 82.
May was a sister, wife, mother, grandmother, great grandmother, aunt, and friend. She was always someone you could talk to and hear the truth. May worked as a bookkeeper and as an aid at the CLSC and Butters. Later in life she took courses to become a Reflexologist. She loved to watch her birds and her beautiful flowers. She enjoyed her annual trips to "Apple Country" with her sisters and extended family and in later years was accompanied by her children, grandchildren and great grandchildren.
May was predeceased by her parents, Robert Kirby and Helen Bullis and by her husband Benjamin Young. She leaves to mourn her life companion Roger (Sweet Pea) George, her four children, Sherry (Daniel Fontaine), Dean (Susan Cunnington), Jeffrey (Judy Annetts), Aulden (Anita Lewis ) her grandchildren; Nathan Fontaine (Emily Miller), Nelsha Fontaine (Daniel Royea), (late) Michel Fontaine, Lindsay Young (Toufic JeBailey), Kirby Young (Chad Bobbitt), Samantha Young (Dylan Bryant), Emily Young (Marie-France Poulin), (late) Karley Young, Shawn Young (Monica Nanni), and Derek Young; her great-grandchildren Benjamin, Preston, Rowen, and Kamryn Fontaine, Bishop, Evianna, and Claire Royea, Alice and Charlotte Cox, and Albert and Vincent Young,
She will be sadly missed by her siblings and their families; (late) Mable (Harold Boyce), (late) Lydney (Iris Armstrong), (late) Lester (Audrey Hillis), (late) Mary (Philias (Chick) Hamelin), (late) Marjorie (Arnold Kirby), Margaret (late Rudolphe Lessard), (late) Lindsey (Mike)(Merlin Derby), Mina (Norman Kirby)
Visitation will take place at the Mansonville Baptist Church (359, rue Principale) on Saturday, September 28th at 1:00 p.m. with the celebration of life to follow at 2:00 p.m. Interment will be at the Mansonville cemetery following the service.
The family wishes to sincerely thank the Drs. and staff at the CHUS Fleurimont, and the caregivers at the CSSS Memphremagog for the excellent care they provided.
In lieu of flowers the family would appreciate donations in her memory to the Mansonville Baptist Church, Lucan, Children's Wish Foundation.