Avis de décès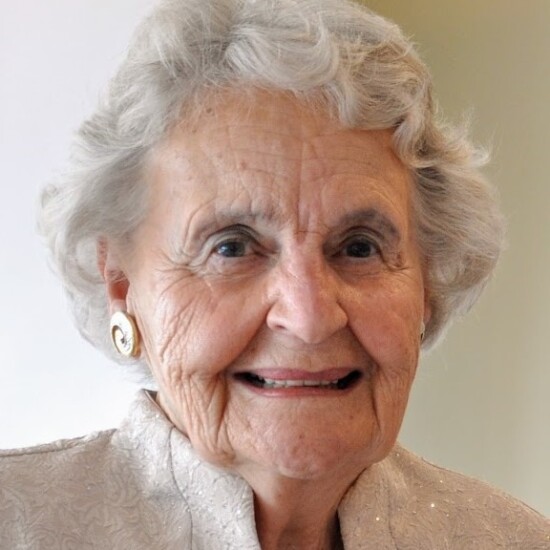 Louise Madeleine Wark Savage
Sherbrooke - Avis de décès
Louise Madeleine Wark Savage passed away unexpectedly, but peacefully in her sleep, at the Wales Home on Mother's Day, May 8, 2022. Born in 1932 in Kinnear's Mills, Quebec, she was the youngest child of the late Alfred Wark and Emma McVety.
Beloved wife of the late Wyatt Savage, who predeceased her in 2019, after 71 years of marriage. Dear mother of Lynda Savage Bell (Al Bell), proud grandmother of Susan Savage (Dave Matkovic), Amy Savage (Andrew Shantz), Andrew Bell (Laura Melville) and Chris Bell (Laura Costello). Very proud great-grandmother of Luc Maschino,
Claire Foys, Elizabeth Shantz, Katherine Shantz, Lyla Bell, Hannah Bell, Henry Bell, Wyatt Bell and Emma Bell. Louise and Wyatt were incredibly proud of their great-grandchildren, always referring to them as their "9 little miracles."
She was predeceased by her beloved son William (Bill) Savage in 2002. Also predeceased by her sisters Erlene, Alice, Phyllis, Hazel, Irene and her brother Allan. She will be missed by many nieces and nephews.
She was a long-time member of St. Andrew's Presbyterian Church, Lennoxville and a dedicated volunteer at Uplands Museum, Lennoxville. She enjoyed collecting antiques, decorating, and entertaining. She and Wyatt enjoyed happy Spring vacations in South Carolina with good friends and family for over 25 years. Louise loved to reminisce about the memories made on these vacations and the stories were shared even up until her fi nal days. Louise will be fondly remembered by all who knew her for her kindness and generosity. Her great-grandchildren will always think of her when they eat Maple Leaf Cookies anddrink Bull's Head Ginger Ale – her treats which were always on hand for their many visits.
A celebration of life is being planned for Saturday, October 8 at 2 p.m. at St. Andrew's Church, Lennoxville.
In lieu of fl owers, donations to the Wales Home, St. Andrew's Church, or a charity of your choice would be appreciated.
The family wishes to thank all the staff at the Wales Home for their exceptional
care over the past 6 years