Avis de décès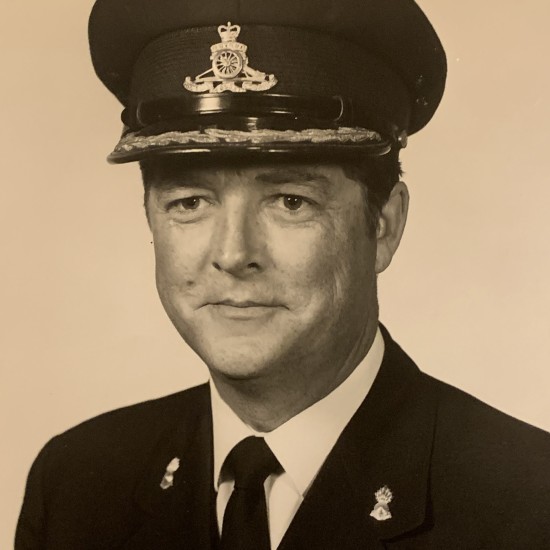 Mr. Claude Parenteau
Sherbrooke - Avis de décès
Mr. Claude Parenteau of Montreal, QC, husband of Anne Marguerite Parenteau (born Soulodre) of St-Boniface, Man, passed away on February 17, 2023, at the age of 91, in Sherbrooke, QC.
Claude Parenteau is survived by his wife Anne, his children: Michèle, (Jonathan Naugle), Suzanne (Robert Hyde), Josée (Oscar Johnson) and Robert (Chantal Simard). Grandpapa was adored by his ten grandchildren: Étienne, Danielle (Effoh), Laura, David (Nicole), Ashley, Jason (Lori), Valérie (Eli), Christina, Véronique and Nicolas. His great-grandchildren: Emma, Isabelle, Keon, Liliane, Eli, Owen, Aveline, Gabrielle and Smith, as well as many nieces, nephews, other relatives and friends.  He is survived by his sisters Gisèle, Thérèse, Raymonde and Claire and his sisters-in-law Rita and Alice. He reunites with his deceased brothers and sisters: Bertrande, Jean-Paul, Fabienne, Marie-Berthe, René and Yolande.
His death comes after a life filled with love, travel, adventure and friendship. After his classical studies at Collège Bourget in Rigaud and Ste-Marie in Montreal, he enlisted in the Royal Canadian Artillery. He married Anne Soulodre in 1955 while serving with            1 RCHA in Winnipeg. They lived in several places in Canada and Germany with their children. Lieutenant-Colonel Parenteau retired from the Canadian Forces in 1982 and pursued a second career as a civilian employee in Eastern Area HQ until 1989. Claude and Anne lived the next 26 years between their home in St-Lambert and their condo in Florida where he played a lot of tennis and golf. They moved to a condo in Sherbrooke in 2010. Claude was a connoisseur of history and general culture, a good storyteller and a fan of many sports including baseball, tennis, hockey and football.
The family will welcome you at the Steve L. Elkas Funeral Complex, 4230 Bertrand-Fabi Street, Sherbrooke, on Wednesday, July 19, 2023, from 7 to 9 p.m.
The family will also greet you at the Nativity of Jesus Church, 75 Morris Street, Sherbrooke, QC, on Thursday, July 20 from 10:00 a.m. to 11:00 a.m. to be followed by a mass.
He will be buried on July 22, 2023, at 11:00 a.m. in the National Military Cemetery, 280 Beechwood Avenue, Ottawa.