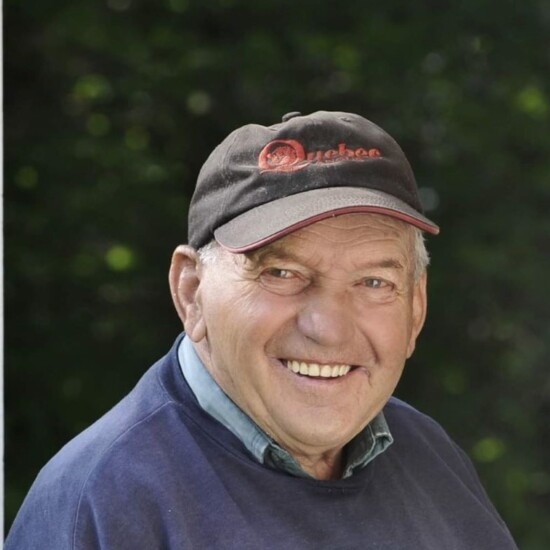 Mr Howard Alexander Beaton
Weedon, 21 Décembre 2021
Mr. Howard Alexander BEATON
1933 – 2021
Passed away peacefully at the CHSLD Weedon, on Tuesday, December 21, 2021 at the age of 88. He was predeceased by his wife Elizabeth Anne Duffy, and was the son of the late Alexander Beaton and the late Flossie Hillis Beaton.
Howard leaves to mourn his daughter Trudy Beaton (Jean Deslauriers), his loving grandchildren Krista, Adrianna, Jason and Chloe; and his son-in-law Steven Whalen. He was the brother of the late Eric (late Beverly Beaton, late Isabelle Beaton), the late Margaret (late Jimmy Smith), and the late Douglas (late Heather MacAulay); and brother-in-law to the late Judy Duffy and the late Eleanor (late Neil Campbell). He is survived by
many nieces, nephews, extended family members and many friends.
Family and friends will gather, with respect to the COVID regulations, at the Steve Elkas Complex, 4230 Bertrand-Fabi St., Sherbrooke, on Wednesday, December 29, 2021 from 2:00 p.m. to 4:00 p.m. and from 7:00 p.m. to 9:00 p.m. A graveside service will be held at the Lingwick Protestant Cemetery in Gould, QC, at a later date.
The family would like to thank the wonderful staff at the Aide Domestique, the former St-Paul's Rest Home in Bury, and for the excellent care at the CHSLD Weedon.
In lieu of flowers, donations, in his memory, to the Lingwick Protestant Cemeteries, c/o Kylie Côté, 9 Robert-Peel St., Sherbrooke, QC, J1M 1W9, would be appreciated.
Une pensée pour l'être cher
Faites parvenir un message de sympathie à la famille
Vous pouvez faire parvenir dès maintenant un message de sympathie à la famille et aux proches de la personne décédée en utilisant le formulaire ci-dessous.