Avis de décès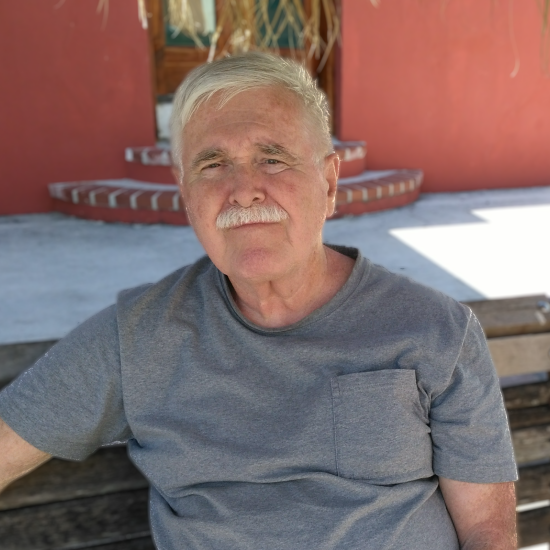 Mr Lawrence-Michael Pye
Sherbrooke - Avis de décès
Mr  Lawrence-Michael Pye     ( 1942 – 2022 )
Passed away at the CHUS Hôtel-Dieu in Sherbrooke surrounded by his family, on October 20, 2022, at the age of 80.  Lawrence leaves to morn his wife Denise Audet; his son Steven Pye (Dolores Conway); his grandchildren: Kyle Pye, Michael Pye and Matthew Pye; his brothers and sisters: the late Terence Pye, the late Catherine Pye, Charlotte Pye (John O'Donnell), John Pye (Mariette Galibois); his sister-in-law: Madeleine Audet (Normand Dallaire); his brother-in-law: Yvan Audet (Andrée Laverdière); as well as many nieces, nephews, other friends and relatives.
Born and raised in Windsor Mills, Qc he was the eldest son of the late Martin Pye and the late Francoise Préfontaine.  Lawrence graduated from St. Patrick's High School in Sherbrooke in 1960, and went on to attend St. Joseph Teachers College in Montreal.
Lawrence met his wife, Denise Audet in 1966 and they married one year later and were happily married for over 55 years.
In his earlier career Lawrence worked as a lineman for the Bell Telephone Company, he then went on to spend 25 years working for Bombardier Inc. in Valcourt, Qc as a Sales Manger for their Industrial Division, and finished his career with Nadeau Truck Sales in Lennoxville, QC selling heavy trucks and equipment.  Even in his retirement fueled by his passion for sales he formed his own company, Larry Pye Truck Sales, where he had many more years of success building relationships with customers all across the Eastern United States and Canada selling heavy equipment.
Lawrence was a member of the Lennoxville chapter of the Masonic Order for over 35 years.  As an alumni of St. Patrick's High School he also volunteered his time with the St. Patrick's Old Boys Association whose mission was in operating a summer camp in Stoke, Qc for disadvantage children.  Lawrence was also a member of the Legion in Richmond, Qc and although he never served, he had a very strong respect for those who did and made a point of honoring their sacrifices by marching in the parade and participating in the Remembrance day ceremonies in Richmond every year.  Lawrence was also an active member of St. Patrick's Parish in Sherbrooke, Qc where he served as a church warden and also was a member of the choir for over 35 years.
Throughout his life Lawrence loved to travel and had the opportunity to travel extensively throughout North and South America from Deadhorse, Alaska to Tierra del Fuego in Argentina and many points in between.  He also had a great fondness for the outdoors and enjoyed spending time with his family and working at his camp at Brompton Lake, Qc.  One of his greatest joys was spending time with his 3 grandsons Kyle, Michael and Matthew.
Family and friends are invited to attend a visitation on Saturday November 5, 2022, from 1:00 PM to 2:30 PM at St-Patrick's Church (20 Gordon East, Sherbrooke) followed by the funeral service at 2:30 PM.  A reception will take place in the church hall after the mass.  The burial will take place at St-Philippe's Cemetery, Windsor, QC, at a later date.