Avis de décès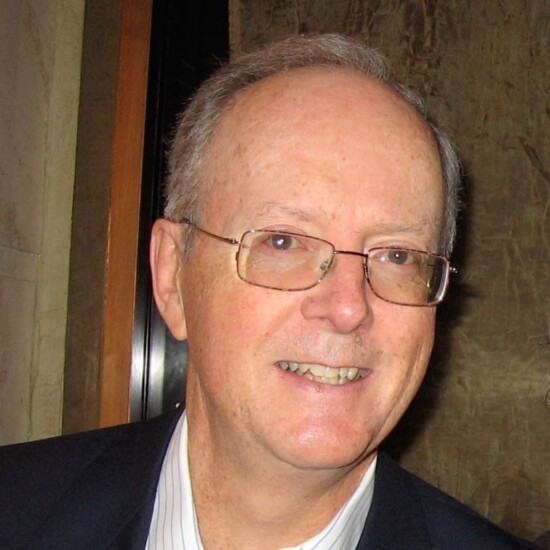 Mr Norman Eric Webster
Sherbrooke - Avis de décès
Norman Eric Webster, journalist, philanthropist and proud Quebecer, died November 19, 2021, at age 80, from complications of Parkinson's disease. He was born on June 4, 1941, in Summerside, Prince Edward Island to Eric Webster and Elizabeth (Ibby) Paterson. Raised in Sherbrooke and North Hatley, Quebec, he attended Bishop's College School and Bishop's University, graduating in 1962 with a BA in economics. A Rhodes Scholar, he read Politics, Philosophy and Economics at St. John's College, Oxford University. Bishop's highlights included editing The Campus, winning two national debating championships and two years as assistant captain of the hockey team. Oxford highlights included touring Poland and Czechoslovakia as part of the Oxford–Cambridge hockey team, running the bulls at Pamplona and receiving two Full Blues (Oxford's highest individual sports honour). In 1966, he married Patterson Roop in her home town of Richmond, Virginia, and they began a happy and eventful life together.
His distinguished career in journalism was capped with terms as editor-in-chief of The Globe and Mail and the Montreal Gazette. He began his professional career in 1959 at the Globe as an editorial clerk (class 2, as he insisted on pointing out). After a stint at the Sherbrooke Record, he joined the Globe full-time and worked in Quebec City, Ottawa and Toronto. He was the Globe's correspondent in China during the Cultural Revolution, winning a National Newspaper Award for his coverage of "ping pong diplomacy." He wrote a daily column on Ontario politics from Queen's Park in Toronto, edited the Globe Magazine and spent three years based in London covering Europe and Africa. As the Globe's editor-in-chief, he won his second National Newspaper Award in 1988 for editorial writing.
From 1989 to 1993, he served as editor-in-chief of the Montreal Gazette. He continued to write a regular column for the Gazette for many years as well as a column for Le Devoir. From 1993 to 2011 he led the R. Howard Webster Foundation as president, building its mission to support change and innovation in Canadian society.
Honours include the Order of Canada, honorary doctorates from Bishop's University and the University of Prince Edward Island (where he served as chancellor for eight years), the Lifetime Achievement Award from the Canadian Journalism Foundation, and the Medal of the Assemblée Nationale du Québec.
He chaired or served on the boards of Bishop's University, the International Press Institute, the Michener Awards Foundation, the Montreal Children's Hospital Foundation, McGill University Health Centre Foundation, Green College (UBC), the Canadian Institute for Advanced Research, the North South Institute and the Asia Pacific Foundation, and was a founding trustee of the Massawippi Conservation Trust.
An accomplished athlete, he competed in 100 triathlons, one marathon, seven half-marathons and more than 90 other races. He represented Canada three times at the Triathlon World Championships and once at the Aquathlon World Championships. Hockey and golf were lifelong passions, and shooting a hole in one fulfilled a childhood dream.
He earned respect from his peers for his keen journalistic eye, sense of fairness and quiet dignity. His life ended where it began: Quebec's Eastern Townships, which he called "a marvellous, well-rooted place." His best writing was collected in Newspapering: Fifty Years of Reporting from Canada and Around the World, published in 2020.
The most important thing to him was family. He is survived by Pat, his wife of fifty-five years; his children David (Serafin LaRivière), Andrew (Libby Feutrill), Derek (Saleema Nawaz Webster), Gillian (Matt Levine) and Hilary (Jeremy Stafford); his eleven grandchildren Vivienne, Elinor, Rosalind, David, Elizabeth, Hazel, Henry, Nicky, Alistair, Kieren and Larkin; and his sister Maggie (Stuart Robertson). He is predeceased by his siblings Will, David and Ruth.
As Norman wrote on the passing of marathoner Terry Fox: "What is important is not to quit, not ever. What is important is the running, to run well and honestly and with as much human grace as possible – not forgetting, too, to take joy in the running, to laugh at life's absurdities as well as weep at its cruelties."
In lieu of flowers, donations can be made to Bishop's University or the Fondation Massawippi Foundation.