Avis de décès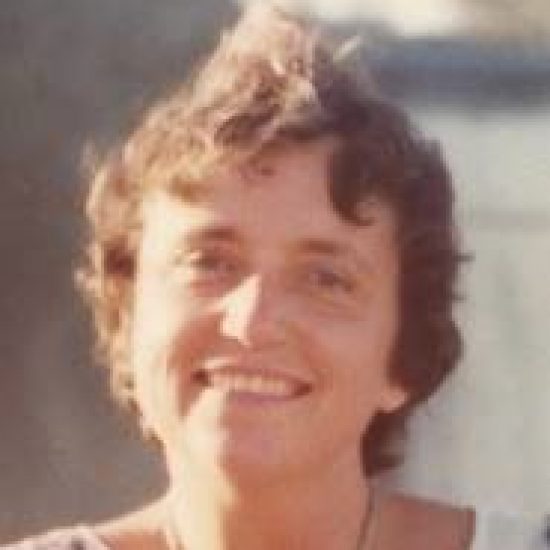 Mrs Joyce Schweitzer Cochrane
Sherbrooke - Avis de décès
It is with great sadness that we announce the passing of Dorothy Joyce Schweitzer-Cochrane, on Wednesday, January 29, 2020, at the age of 90.
Joyce was a fine arts instructor and an accomplished artist. Born in 1930 in Philadelphia, Pennsylvania, she studied at the Pennsylvania Museum and School of Industrial Art. In 1973, she received her license in Pédagogie at the Université de Sherbrooke, then taught art, notably at the Sherbrooke Service des loisirs, the Séminaire de Sherbrooke, and the Faculté d'éducation of Université de Sherbrooke. Throughout her life, she created hundreds of watercolour paintings, principally landscapes of Sherbrooke and the surrounding areas.
Jack Cochrane and Joyce Schweitzer were married for 69 years, immigrated to Canada together with their young family in 1955, and passed away within days of each other. They are survived by their six children: Linda Summers (Peter Barker), John Cochrane (Norma Tinkler), Norma Ray (Ross Collett), David Cochrane (Margo Watts), Carol Cochrane (Marc Bilodeau), and Daniel Cochrane (June Ellyson). They were proud grandparents of Peter Ray and Nicole Boyer, James and Kelly Cochrane, Abraham and Lou Bilodeau, Susannah and Robert Cochrane, and proud great-grandparents of Jaden and Alyssa Boyer, as well as Bennett and Ellie Ray. Joyce is survived by her sister Norma Ann Schweitzer Wood (Phillip Roth) of Gettysburg, Pennsylvania, and her brother John Frederick Schweitzer (Linda Schweitzer), of Albuquerque, New Mexico. She was predeceased by her sister Mary Irene Schweitzer Molzahn (Klaus Molzahn). Jack was predeceased by his brothers Gordon (Carolyn Cole) and Norman (Helen Bailey).
The family will receive the condolences at the Complexe funéraire Steve L. Elkas at 4230, rue Bertrand-Fabi, Sherbrooke, QC J1N 1X6 from 2 p.m. to 4 p.m. and from 7 p.m. to 9 p.m. on Friday, March 6, 2020, as well as for an hour before the respective funeral services at the locations indicated below.
A memorial service for Joyce will be held on Saturday, March 7, 2020, at 10 a.m. at St. Mark's Chapel on the campus of Bishop's University, Sherbrooke, QC J1M 1Z7. In lieu of flowers, please consider a donation in her memory to the church, or to the charity of your choice.