Avis de décès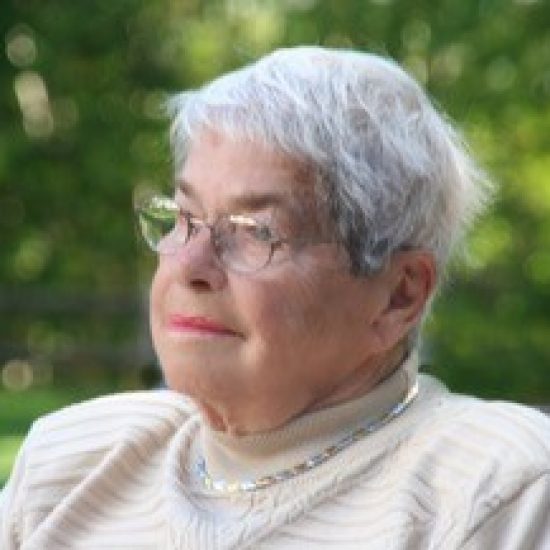 Mrs Muriel Clark Fletcher Wilson 1927-2020
Sherbrooke - Avis de décès
Muriel Clark Fletcher Wilson – in her 94th year. Born in Montreal in 1927 to Herbert A. Clark and Emma J. Lyster. Predeceased by husbands H. Bruce Fletcher, Jr. M.D., and Jeffrey M. Wilson.
Beloved mother of Susan Jean (David Doust), Harold Bruce III, Sherrill Clark, Margo Elizabeth, and Sandra Mitchell (Kenneth MacDougall); Ailsa Elizabeth, (Philip Johnson), Martha Jean (Ira Cromwell), Christine Anne (Bruce Chute), and Meredith MacKenzie (Lana Arbery). She will be greatly missed by her family including her grandchildren, great-grandchildren, and her countless friends.
Muriel or "Moo" was graduated from Miss Edgar's and Miss Cramp's School after which she enrolled at MacDonald College. During World War II, she joined the Canadian Red Cross as an ambulance driver, advancing quickly up the ranks to truck driver first class. Moo transported returning wounded troops to Saint Anne's Veteran's Hospital, before moving to Sherbrooke following her marriage to Dr. H. Bruce Fletcher, Jr. in 1947.
She raised two families, and provided love, laughter and shelter to many others who found their way to Howard Street and Massawippi. Her love for her dogs and her horses was well known, and she was considered an accomplished horsewoman. It was said that if you wanted to spend time with Moo, you had best be on a horse (which she happily provided). She was an active member of the Sherbrooke Hospital Women's Auxiliary, Founder and President of the Massawippi Riding and Driving Club, and an early and enthusiastic board member of the Massawippi Children's Camp on Round Point (Camp Massawippi) arranging for many happy days of pony rides and local farm visits throughout the season for the summer campers.
We wish to thank all of the wonderful caregivers and staff at the Wales Home who attended her.
As per her wishes, in lieu of flowers, donations to the Wales Home, 506 Route 243 N, Cleveland, Qc J0B 2H0, and the Sherbrooke SPA, www.spaestrie.qc.ca,  will be appreciated.
A memorial service will be held at a later date. Arrangements entrusted to Elkas Funeral Homes, 601, rue du Conseil, Sherbrooke, QC.