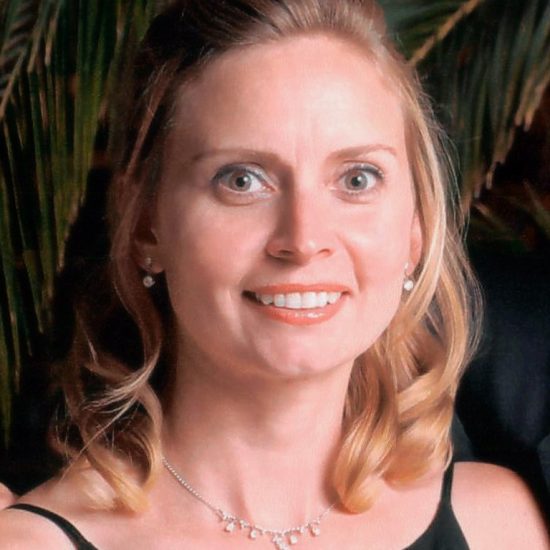 NOUHA (EN) SABA CASSAR
SHERBROOKE, 12 juin 2016
In SHERBROOKE, after a long battle, on June 12, 2016, at the age of 47, passed away Mrs. Nouha Cassar, daughter of Albera Batri and Edmund Saba and wife of Mr. Jean Cassar, residing in Sherbrooke.
Besides her parents and her husband, she leaves to mourn her children: Michelle Cassar, Matthew Cassar and Paul Cassar. Her brother Souheil Saba (Kenda Abouokdeh), her sister Nahla Saba (Nabil Nakouzi). Her brothers-in-law and sisters-in-law: George Cassar (Zina Zakko) and Donna Cassar (Tameen Esper) as well as her nephews, nieces, other family and friends.
The family will receive condolences at the NEW STEVE L. ELKAS FUNERAL COMPLEX Inc., 4230 BERTRAND-FABI, SHERBROOKE, Que. on Thursday, June 16 from 7 to 10 p.m. and Friday from 9 a.m. until the departure from the funeral home at 10:30 a.m. The religious service will be held on Friday, June 17, 2016 at 11:00 a.m. at the EGLISE ST-EPHREM and from there at the Elmwood Cemetery in Sherbrooke.
The family wishes to thank all the personnel of the 3rd floor of the Pavillon Argyll for the exceptional care provided to her during her last days, as well as Mr. Clermont Payeur and his excellent team of nurse auxiliaries at the CSSS.
A special thank you to Vera, Penny, Marylin, Tina, Mireille and Hélène: without you, we would not have been able to keep Nouha at home until the end. You have supported us during the most difficult time in our lives, and this memory will stay in our hearts forever.
As expressions of sympathy, donations made to the ALS Association would be appreciated by the family.
Une pensée pour l'être cher
Faites parvenir un message de sympathie à la famille
Vous pouvez faire parvenir dès maintenant un message de sympathie à la famille et aux proches de la personne décédée en utilisant le formulaire ci-dessous.