Avis de décès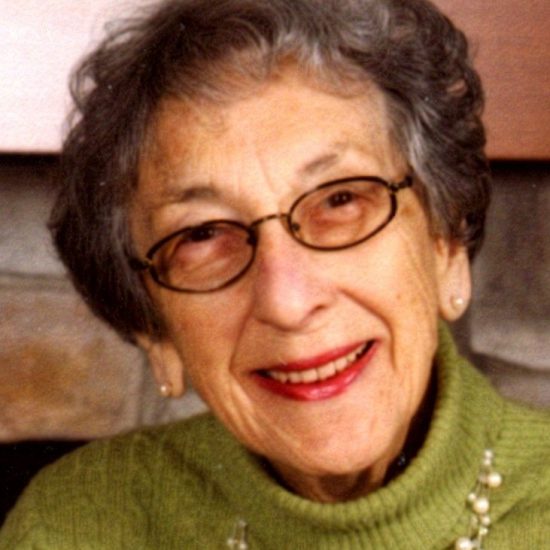 PAULINE (EN) BATRIE
SHERBROOKE - Avis de décès
It is with deep sadness that our family announces the passing of Pauline, beloved daughter of the late Jacob and Jamilla Batrie.
She was predeceased by her brothers Norman (the late Victoria), Roger and her sister Patricia. She will be remembered with love by her sister Susan (Albert Nakash) and her brother Raymond (Suzie). She took great joy in her cherished nieces and nephews Jayne and Emad, Leslie and Andrew, Jill and Paul, Christopher and Zein, Stephen, Jennifer and Zachari, as well as her many great-nieces and nephews, cousins and friends.
She was a long time employee of Bell, and in her retirement, enjoyed the company of her fellow retirees. Polly gave love and generosity to everyone in her lifetime. In return, she was rewarded with steadfast friendship and devotion as a daughter, sister, aunt, cousin and friend. She will be missed by all.
We would like to express our deep appreciation for the compassionate care and friendship that Polly received at La Seigneurie Residence. A very special thanks to her dear and caring friends Aline, Carol, Evie, Vic, Bob and the late Ruth.
Visitation at the RÉSIDENCE FUNÉRAIRE STEVE L. ELKAS Inc., 601 rue du Conseil, Sherbrooke, QC, www.steveelkas.com, on Friday, September 2 from 2 to 4 p.m. and 7 to 9 p.m. and Saturday from 10 a.m.
to 10:45 a.m. Funeral service at 11 a.m. at St-Ephrem Syriac Orthodox Church.
In lieu of flowers, donations may be made to St-Ephrem Syriac Orthodox Church, 130 13th Avenue Sud, Sherbrooke, QC, J1J 5K5.