Avis de décès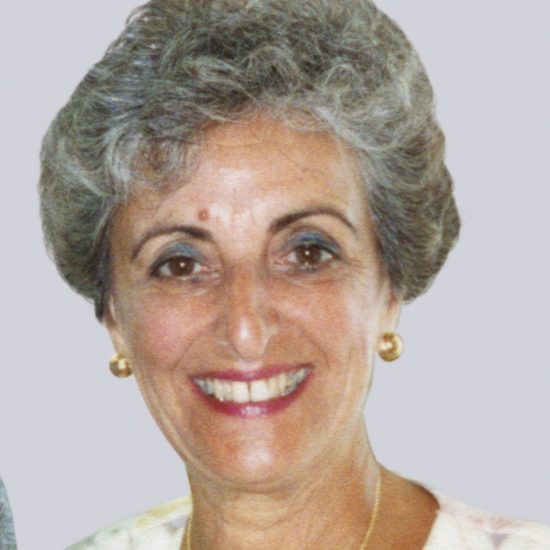 RUTH (EN) ELKAS ATTO
SHERBROOKE - Avis de décès
At the Maison Aube-Lumière, Sherbrooke, Qc. on Thursday May 19, 2016. Ruth Atto, in her 86th year, was the cherished daughter of the late Salim Elkas and the late Ida Zambil and beloved wife of James E. (Jim) Atto of Sherbrooke.  Also left to mourn are her brothers and sisters:  Emsey (Gay), Gladys, Sam (Marlene), Myrna (Jeff) and Steve (Francoise) as well as her many nephews, nieces other friends and relatives. She was also the sister-in-law of the late Margerie (the late Don Heseltine) and the late Donald (the late Dorothy).
Ruth was a dedicated volunteer in the community. After her career as a nurse and Director of the School of Nursing at the Sherbrooke Hospital, she remained active within her church, community and especially in the healthcare system. She worked tirelessly encouraging volunteerism and was a strong advocate ensuring access to English services. Her volunteer efforts were recognized when she received the Outstanding Townshippers Award 2015.
Those wishing to pay their respects are invited to the Steve L. Elkas Complex, 4230 Bertrand-Fabi Street, Sherbrooke, Que, J1N 1X6, tel: 819-565-1155; fax: 819-820-8872; e-mail:  info@steveelkas.com, on Wednesday May 25, 2016 from 2:00 PM to 4:00 PM and from 7:00 PM to 9:00 PM.
On Thursday May 26, 2016, family and friends will meet directly at the Plymouth Trinity United Church (380 Dufferin Street, Sherbrooke, J1H 4M7) from 9:30 AM to 11:00 AM.
Funeral service will be held on Thursday May 26, 2016 at 11:00 AM at the Plymouth Trinity United Church.
In lieu of flowers, donations to the Plymouth Trinity United Church, 380 Dufferin Street, Sherbrooke, Qc, J1H 4M7 or the Dr. W. J. Klick Foundation, 1501 Campbell Ave., Sherbrooke, Qc, J1M 0C1; 819-569-0546 ext. 33; emuise@masscom.ca would be appreciated.