Steve L. Elkas funeral homes
We take care of everything with respect,
dignity and love, since 1976.
The Elkas family and its team has offered its support and empathy to grieving families for over 30 years. Active in the funeral business since 1966 and 1994, respectively, Steve Elkas and his son Stephan can count on the help of a devoted team of 15 employees to serve some 500 families in one or the other of their three funeral homes each year. Steve L. Elkas Funeral Home pride themselves on their family-oriented and personalized approach that takes into consideration people's needs and wishes as well as their budget.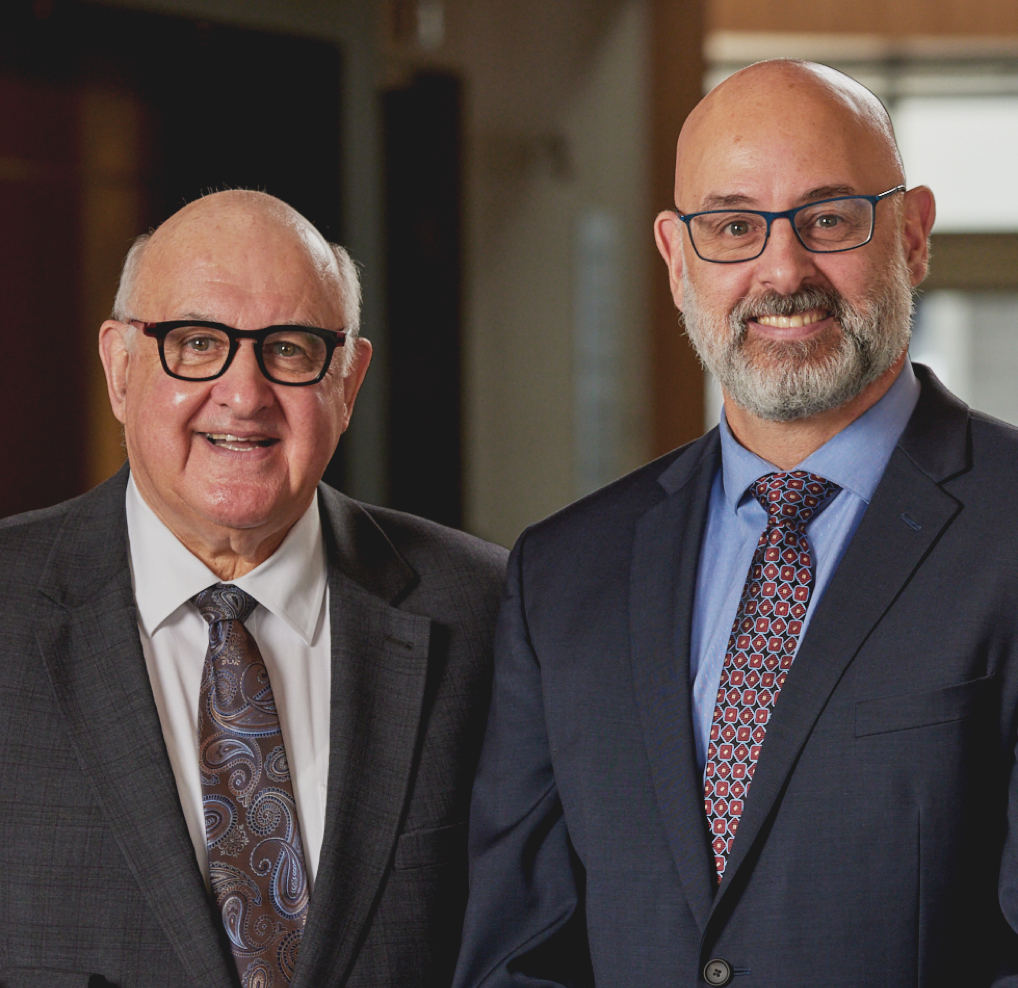 Testimonials
I enjoyed 43 years of love and happiness with my husband and his four children which I accepted as my own at a very young age. Benoit was a good and brave man. After caring for him for almost ten weeks at the Maison Aube-Lumière, we needed people we could rely on to accompany us to the end. When Benoit passed away, everyone at the Steve L. Elkas Funeral Home kindly greeted us with all the empathy we needed to help us through this difficult time. With the help of Stephan Elkas who organized the farewell ceremony, we offered my husband the tribute that he deserved. The funeral was unique and unforgettable, like Benoit was…
Lucille Chouinard, wife of the late Benoit Pépin
In 2011, our father died of cardiac arrest at the age of 59. Overnight, responsibility for his funeral and estate fell on our shoulders. Despite these trying times, we didn't feel alone at any time during the process. We are grateful to the team at Steve L. Elkas Funeral Home for taking care of all of the details. Despite the freezing rain, they came to pick up some of our father's things to decorate the parlour. Thanks to this team, we took the time to mourn. And most of all, we were able to pay tribute to our father by providing him with the funeral he deserved.
Madam Marie-Ève Gauthier and her two brothers
Diagnosed with schizophrenia, Christian left us on June 26, 2011 following many years of suffering. His last wishes were clear: he wanted to be embalmed and buried with dignity, like all good Christians. Despite the limited financial resources available to me, I was committed to organizing a respectable funeral for my son. With the cooperation of the Steve L. Elkas Funeral Home, we were able to carry out my son's final wishes. In addition to helping us financially, the home's professional staff took the time to accompany us throughout this difficult time. Thank you again for everything.
Mister Maurice Duval and Solange Gauthier, parents of the late Christian Duval
After many years of happiness my guide, my beacon, my father, died. He loved people unconditionally and without any expectations. We were very close, and when he died, I was completely devastated. My wish was to celebrate his life and be by his side until the very end. At the Steve L. Elkas Funeral Home, I felt relieved of a burden because everything was possible and affordable. We were able to celebrate his life as if we were at home, thanks to the facilities available, and to accompany him to the cremation while giving him thanks. I am grateful for the Home's professionals who helped create unforgettable moments right up to the end.
Vicky Duval, daughter of the late Pierre Duval