Visitation rooms
The funeral home has three visitation rooms that can accommodate up to three families. Each room can hold up to 50 guests and its capacity can be doubled with a retractable wall. The details of each room have been carefully thought out to provide a comforting and unique atmosphere for the families we host.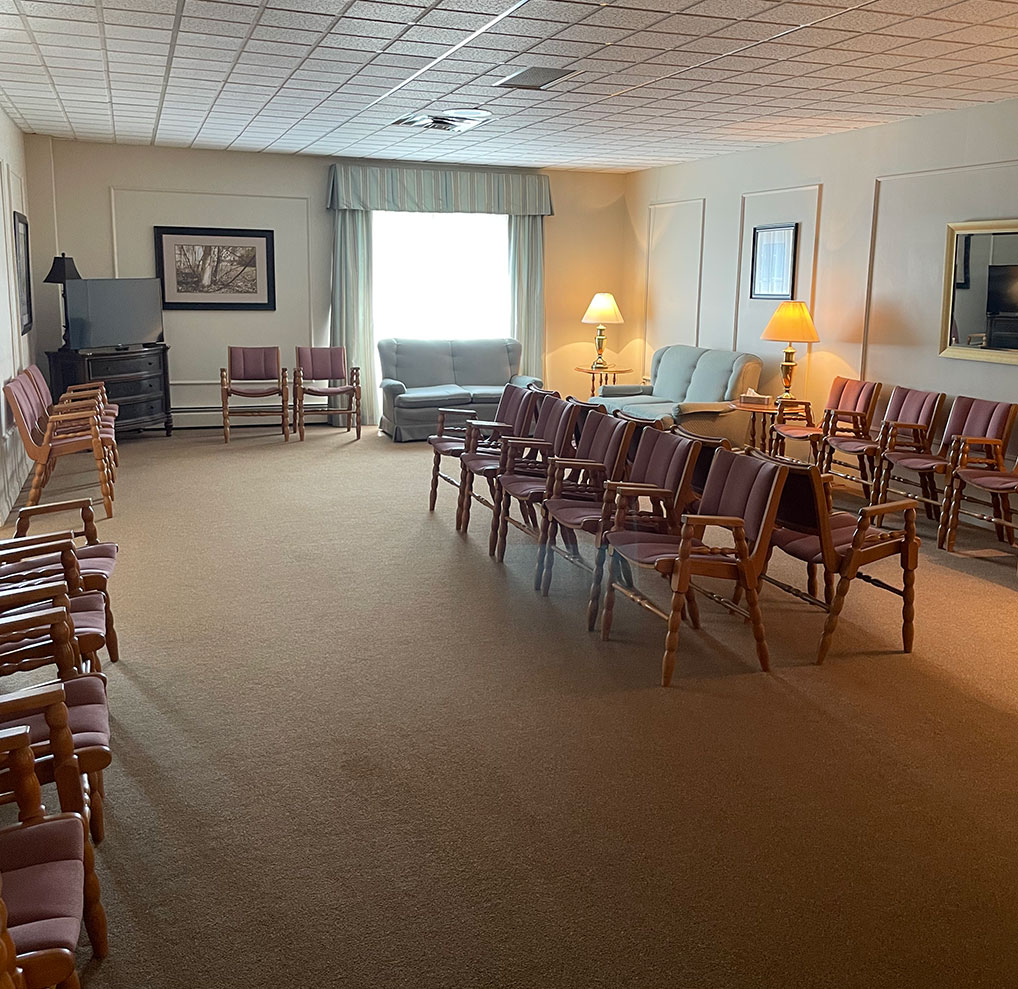 Funeral Reception Room
The home also features a reception room where guests can gather and chat over food and beverages. The reception room includes an area for serving food. Bar service is also available on site, and guests can choose the caterer of their choice for the reception.